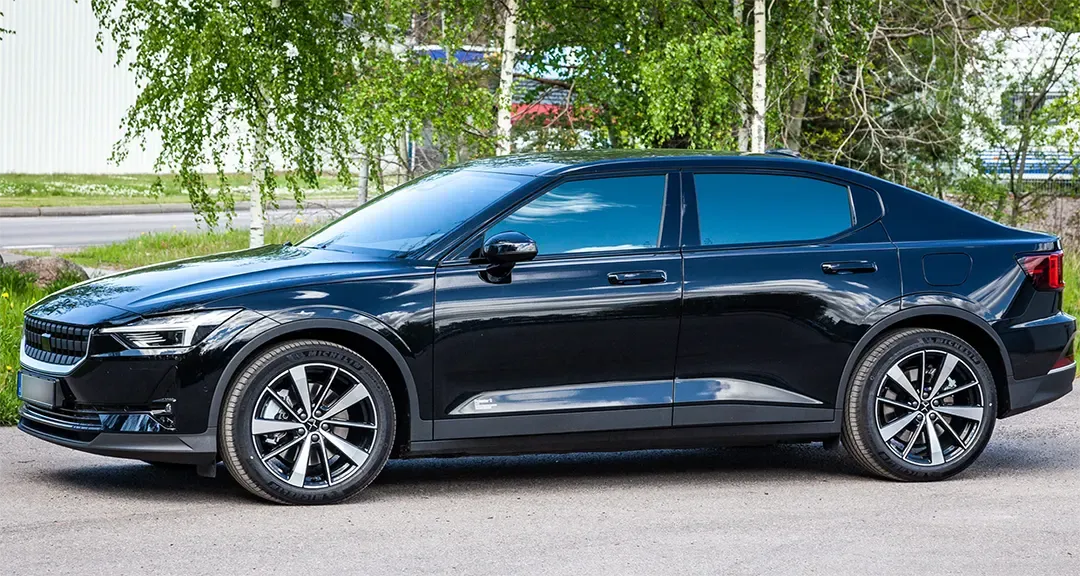 CAR WINDOW TINT
TINT YOUR CAR EASIER THAN WITH SUN FILM
---
Car window tinting
Unlike ordinary solar film, Solarplexius is a hard, flexible polycarbonate panel. The material is unbreakable and can be bent extensively without damage. The material is a consistent tint throughout, and light transmission is only 10%.
With Solarplexius tinting in place, nobody can see into your car, but you as the driver can clearly see out. It works in the same way as a pair of sunglasses and has the same characteristics as solar film.
It reduces heat, removes 90% of the direct sunlight and provides privacy inside your car. Solarplexius is crash tested by Swedish VTI and approved by German TÜF.
TINT WINDOWS FAST & EASY!
You do not need tools when assembling, and a complete car takes about 15 minutes to fade. Solarplexius car tint is placed behind the car interior around the glass panes, it is then secured with clips. Solarplexius is available for most car brands and for over 4500 car models. Thanks to the fact that our toning is pre-cut for your particular car, you get a perfectly adapted product for your particular car windows.
NO BUBBLES, NO SCRATCHES, NO WATER, NO GLUE
Mounting a solar film is not easy. Many people experience beech and mess with water, soap and glue. To then fit the solar film so that it covers the entire car window and at the same time get a result without bubbles is no easy task. Many times the result is not good. But with Solarplexius toning for the car, you avoid all this. The privacy screens are delivered pre-cut to each unique car model for quick assembly. The toning is more durable than solar film, colored and unbreakable.
PRE-CUT CAR WINDOW TINT FOR OVER 4500+ CAR MODELS
If you order from us, your pre-cut tint will be made specifically for you. You do not have to cut, cut or customize anything yourself. Solarplexius is delivered pre-cut with a perfect fit.
We have pre-cut toning for more than 4500 different car models and the range is continuously updated with new and older vehicles. If you can not find your car model in our range, do not hesitate to e-mail us or call our customer service, and we will help you.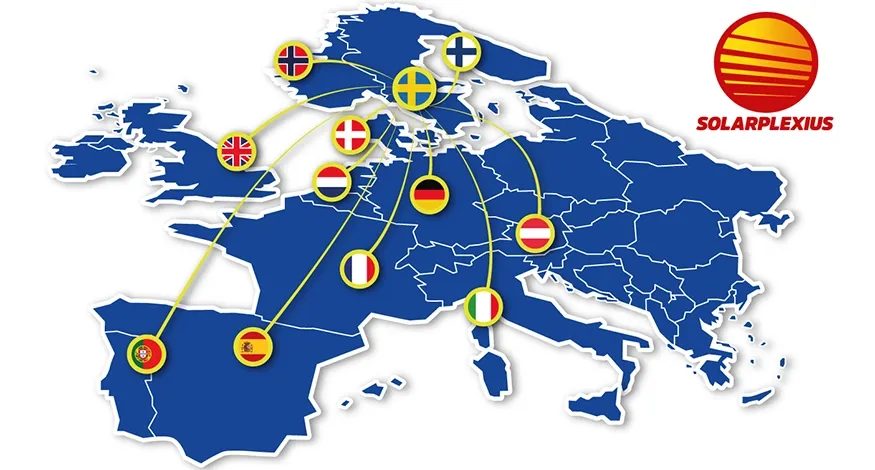 OVER 500 000 SATISFIED CUSTOMERS
Solarplexius was started in 1988 in Linköping. Since then, we have expanded our market from only Sweden and today export our sunscreens to all countries in Europe. We have therefore delivered pre-cut toning to over 500,000 satisfied customers. We manufacture all our products in our factory in Linköping.
REDUCE HEAT AND INSIGHT IN THE CAR
The biggest reasons why people tint their car windows are that they want to reduce the heat & counteract transparency in the car. Solar plexus tinting stops 90% of direct sunlight & reduces heat significantly. By tinting the car windows with Solarplexius, you create a more pleasant car climate where you and your passengers have a more pleasant car journey. In addition, Solarplexius toning stops all transparency on the windows you choose to tone. This reduces the risk of burglary and gives the car a nicer look.
PRIVACY
If you are an entrepreneur or have employees who travel a lot, you know that sometimes you want to hide your luggage. Many times there are tools, products and other valuables in the car that you do not want to expose. A sun visor also acts as a privacy screen and helps you and your employees keep the risk of burglary and theft as low as possible. Since it is very difficult to see through privacy protection / toning from Solarplexius, it is almost impossible for the thief to see your valuables.