Frequently Asked Questions About Car Window Tinting—Answered! Solarplexius UK
---
Solarplexius sunshades are unlike anything else on the market.
Because they are unique, you might have questions. Don't worry, we have answers! And we are the Solarplexius car shade experts after all.
How much does it cost?
This is often the first question we ask when we consider purchasing a new product. Solarplexius window shades are made to order for your specific vehicle so pricing varies. The cost of three sunshades— for two back passenger doors as well as the rear window—on a standard sedan will likely average around EUR 140. Solarplexius sunshades are on par, as far as cost, with conventional window tinting that uses film. The difference is that the value inherent in Solarplexius sun protection makes it an incredible bargain.
What's the quality like?
Solarplexius window shades are bendable, unbreakable, and extremely durable. Another advantage to Solarplexius shields, versus conventional window film, is that scratches are not visible from the outside. If you happen to scratch the inside of the panel, the aesthetic of the tinting is unaffected from the outside. Unlike window film–which is a one-time use, semi-permanent product–Solarplexius window blinds can be removed and reinstalled as frequently as you'd like.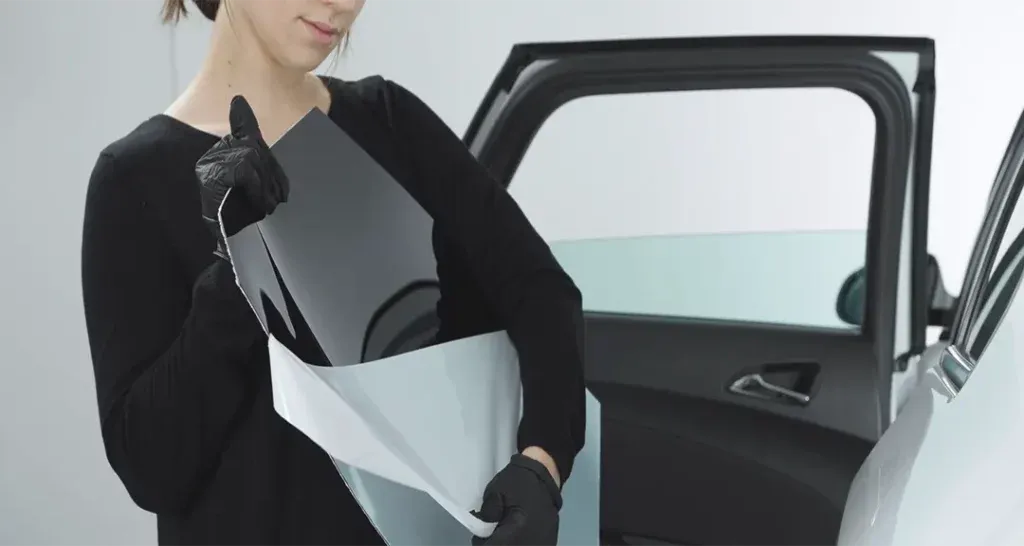 What are they made of?
Solarplexius shades are made of hard, yet flexible, polycarbonate. The material is completely unbreakable and can be bent extensively without sustaining any damage. The polycarbonate material is such that the tint is consistent throughout the sunshade. When the shades are installed light transmission is only 10-percent. The properties of the material function quite like a pair of sunglasses: you can see out perfectly, but the shades make it difficult to see in from the outside.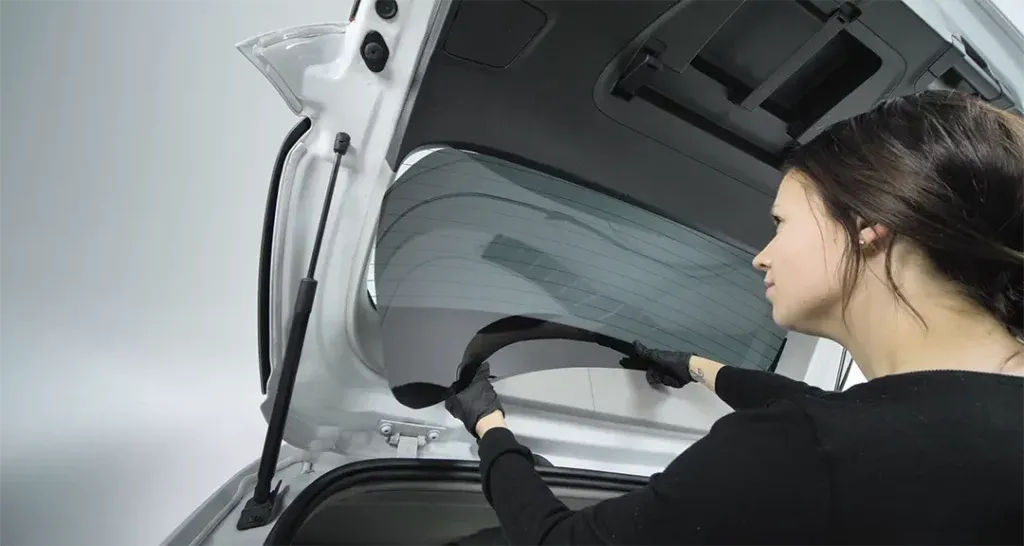 How hard is it to install?
Mounting commonplace window film is a total hassle, but Solarplexius sunshades install in a snap. Literally! When installing traditional window film one has to wrestle with water, soap, and glue. Not to mention the difficult task of trying to position the film just-so while avoiding bubbles. It's no wonder the result of using window tint film is often unsatisfactory. With Solarplexius sunshades, you avoid all these issues. Solarplexius panels are delivered pre-cut according to your specific car model. The only thing you have to do is place the panel against your clean window and lock it with the included fastening clips. The whole process usually takes about fifteen minutes to complete.